Duoflor® Blinds
The Duoflor® double roller blinds allow you to easily and flexibly control both privacy and view.
The 'Duoflor effect' is created by alternating transparent and densely-woven strips on both layers of the blind. You can control just how much light you let in as well as how much of your interior is visible from the outside simply by adjusting the strips to alternate or coincide with each other.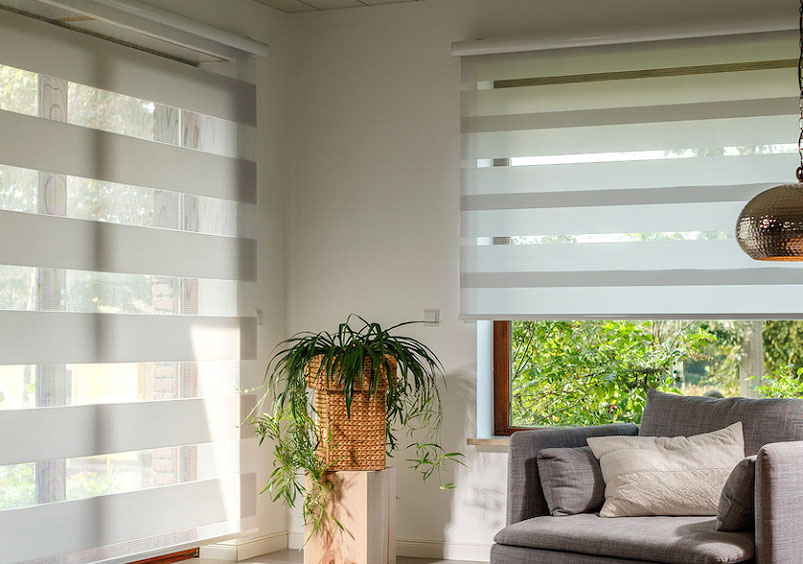 Offering a large number of fabric choices, Duoflor® is perfect for the contemporary home. These blinds are also increasingly used in offices and other commercial environments because of their wide range of colours and ease of use.
We also provide standard roller blinds.  Talk to one of our consultants to view the wide range of fabrics and styles available.
Cosiflor® honeycomb blinds
The stylish twin-layered blind with insulating effect